Providing waxing, manicure, and pedicure service for men and women in downtown Tacoma.
Inclusive Beauty is passionate about creating a relaxing experience while embracing a body positive and embarrassment-free environment for all races, genders and lifestyles.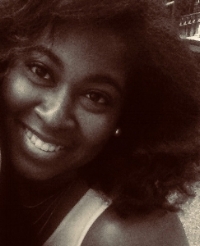 All my life I have had an infinite love for beauty and that is why I decided to pursue it professionally. My journey began at Cover Park Technical College to get my Manicurist license. Shortly after, I attended Gary Manuel Aveda Institute to obtain my Aesthetician license. During my education and my 13 years of working in the beauty industry I still have an immense admiration for esthetics. I pride myself on continuing to further my knowledge of new techniques & treatments. Nothing brings me more joy then making people feel welcomed, comfortable, & relaxed during waxes and spa services because everyone should feel their inclusive beauty.
Tuesday and Wednesday
12:00 pm-7:00 pm
1944 Pacific Ave #202
Tacoma, Wa. 98402
inclusivebeautycare@gmail.com
206 945 3304
face waxing
Followed by oil and moisturizer to soothe skin.
unibrow center 6
brows 20
brow tint 20
brow wax & tint 35
lip 15
chin 15
nose 20
ears 20
sideburns 25
brow & lip 30
ear & nose 35
full face- lip, chin, brow, & sideburns 60
body waxing
Use of soft and hard wax to detach hair. Tweezing and removal of ingrown hair when present. Oil and moisturizer to rid skin of residual wax and soothe skin.
underarm 25
full arm 30
half arm 20
full leg 60
half leg 35
chest 40
back 50
bikini 40 (includes top, sides, and upper portion of inner thighs)
brazilian 65
brazilian maintenance 50
brozilian 75
brozilian maintenance 60
bum cheeks 40
crack and sack 30
areola 10
body trimming
Electric trimming with cleanse and moisturizing after.
back 35
legs 40
bikini 40
chest 30
manicure pedicure
express manicure 15 express pedicure 25
spa manicure 25 spa pedicure 35
polish change 10/15 extended pedicure 45